MYD Dashboard
UX / UI Design
MYD is a fundraising platform, where investors can discover and follow new investment opportunities, manage investments, and communicate with startups and other users. My role was to create a dashboard and improve the global UX of the platform.
Research &
UX Design
A preliminary UX study was done by a Swiss company including user interviews and personas. My role in this project started with analyzing these interviews and identifying the needs of the users (startups and investors). The second step was to analyze the current state of the platform and to define better the structure. A competitor analysis was also done along with the first wireframes and site/user flows.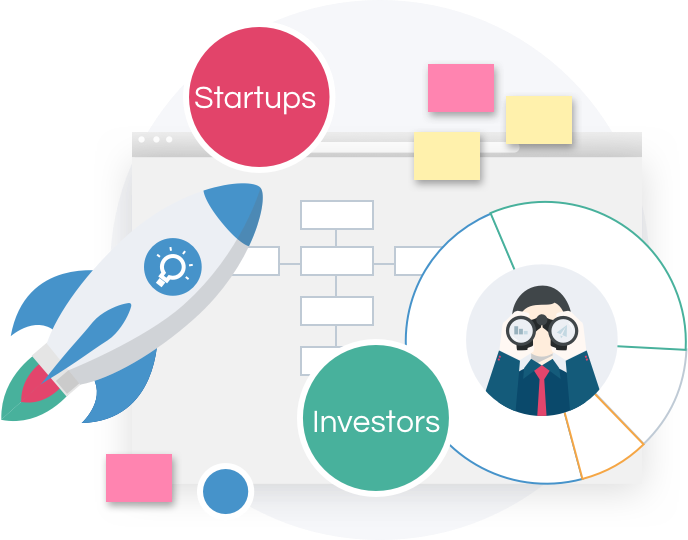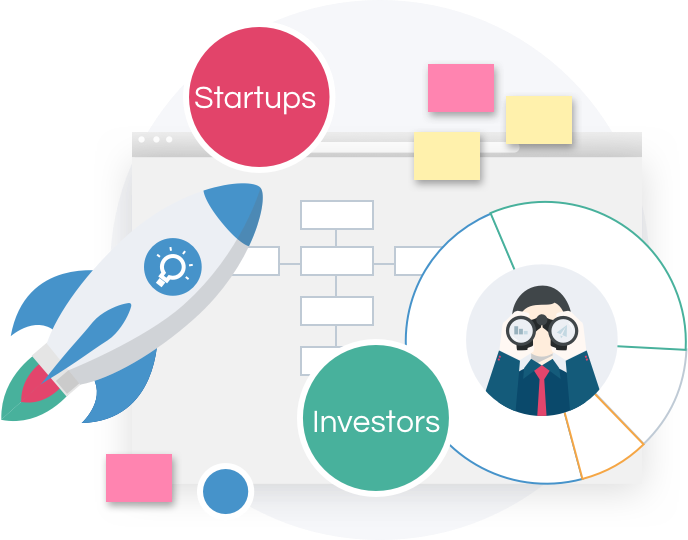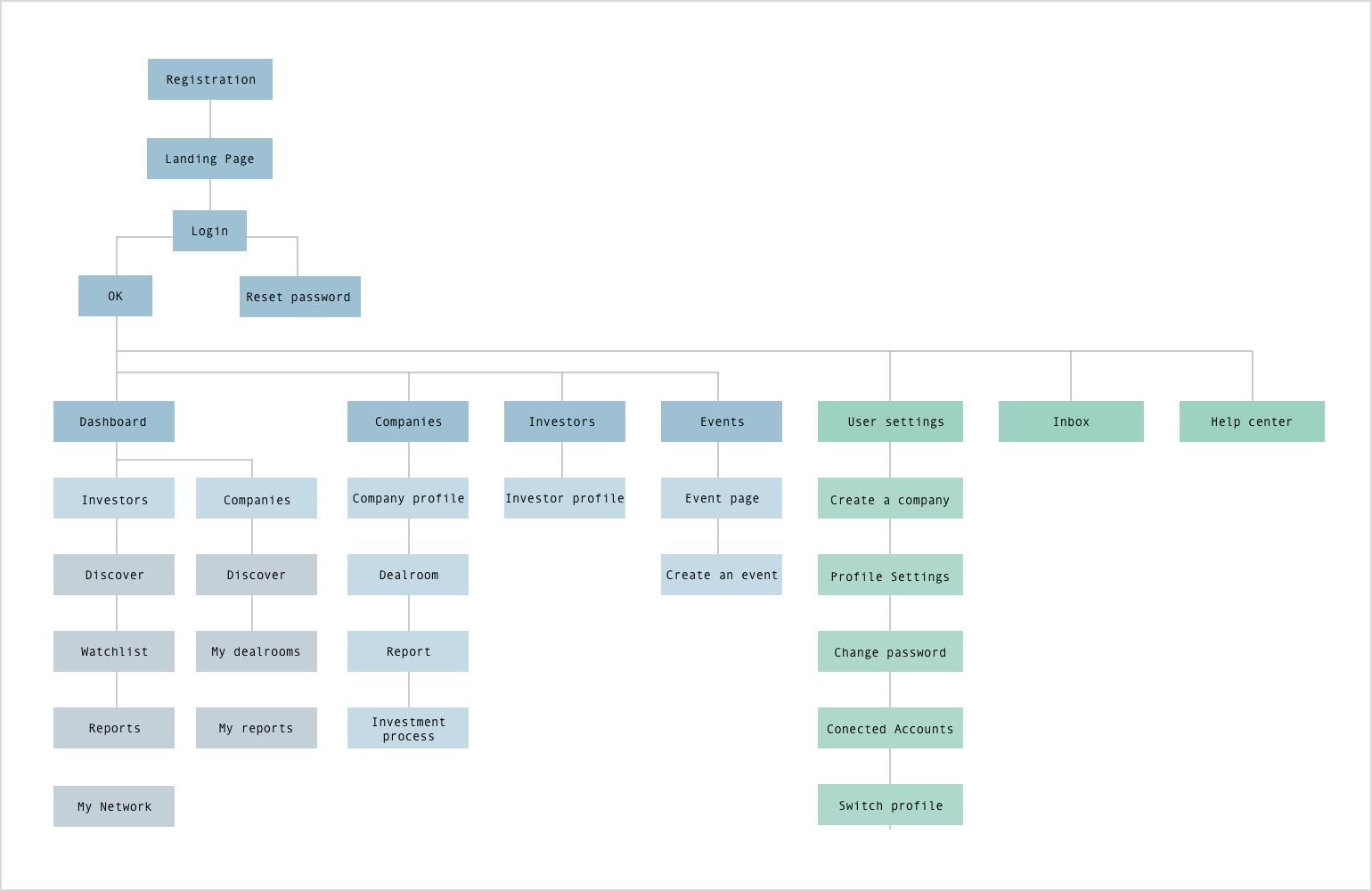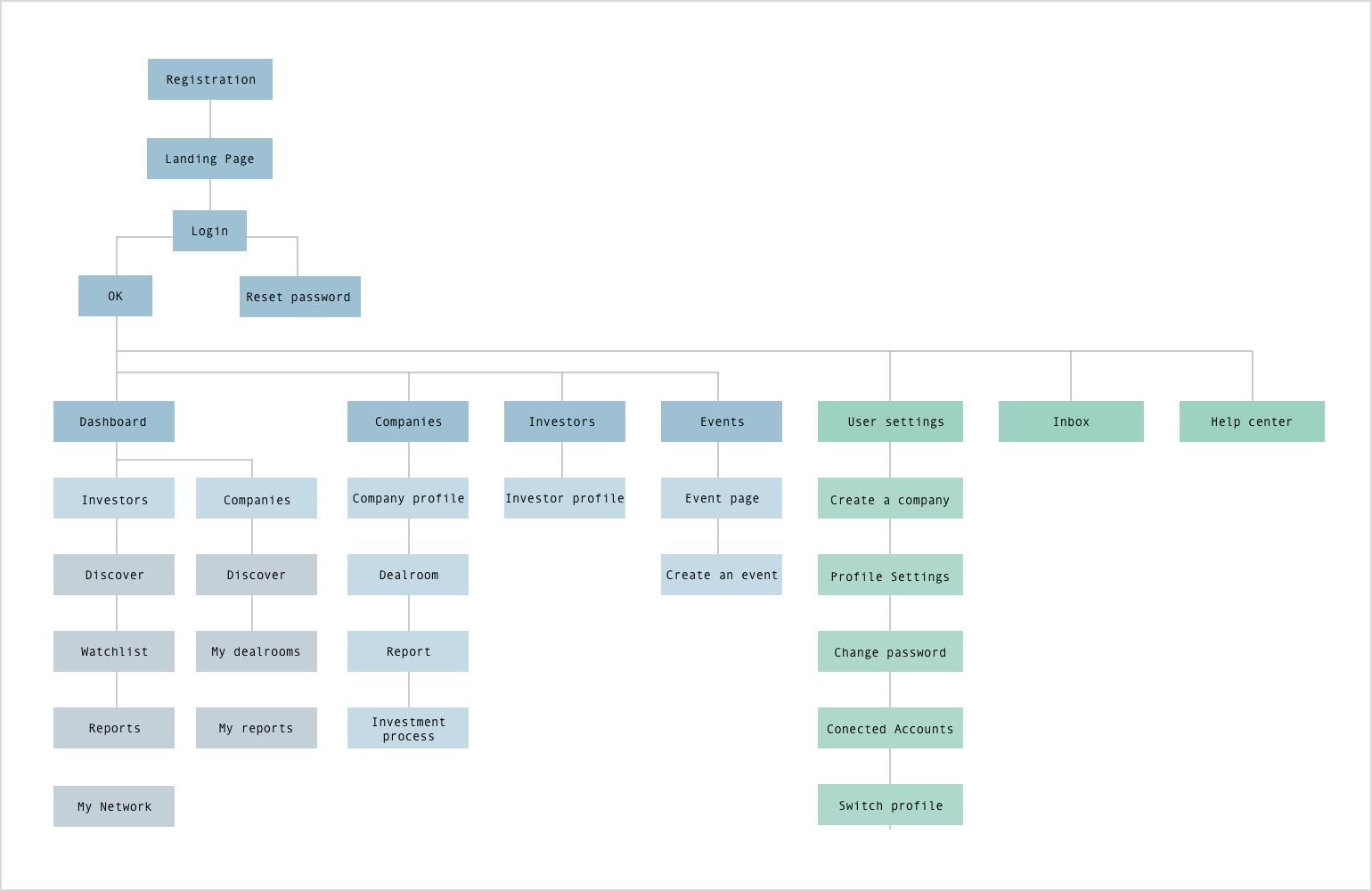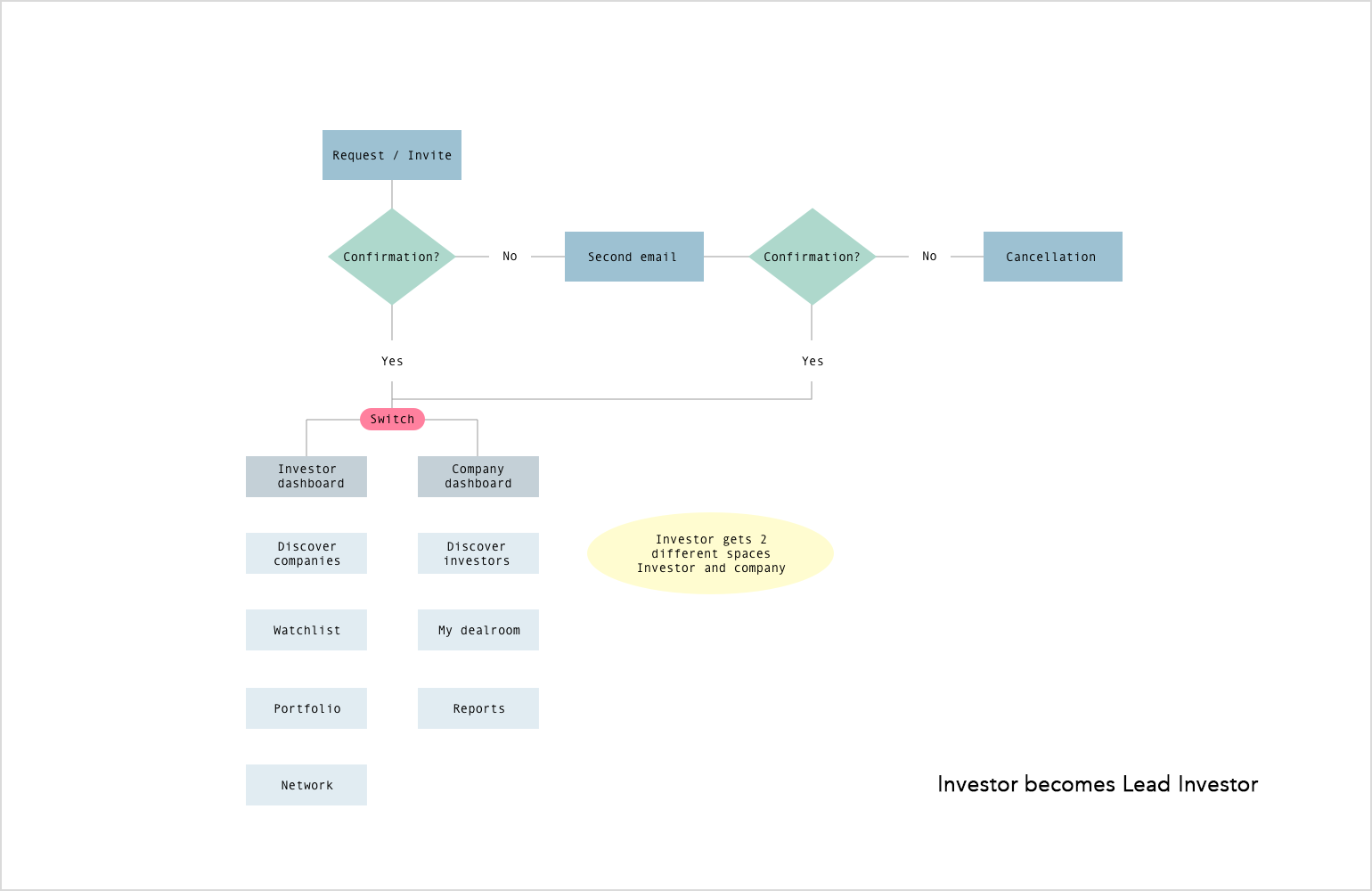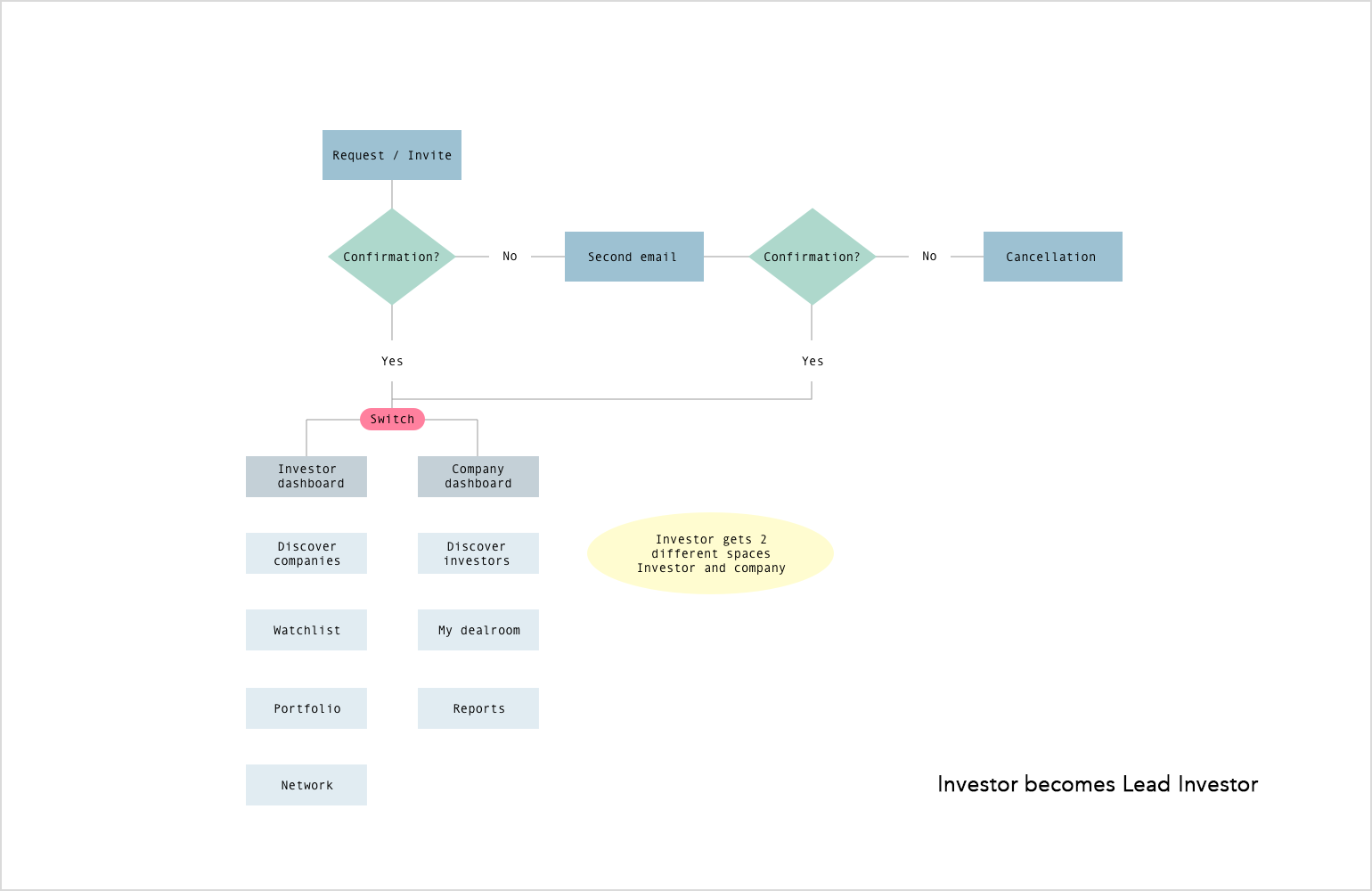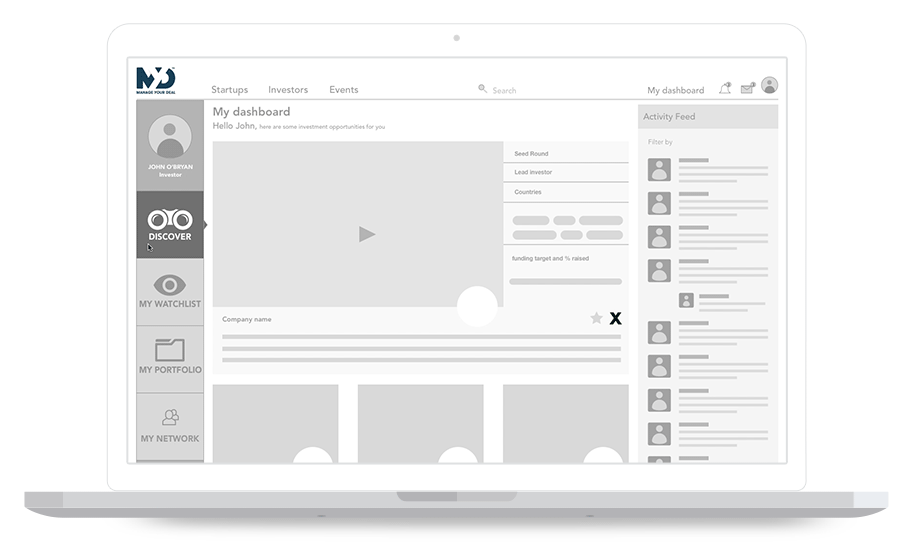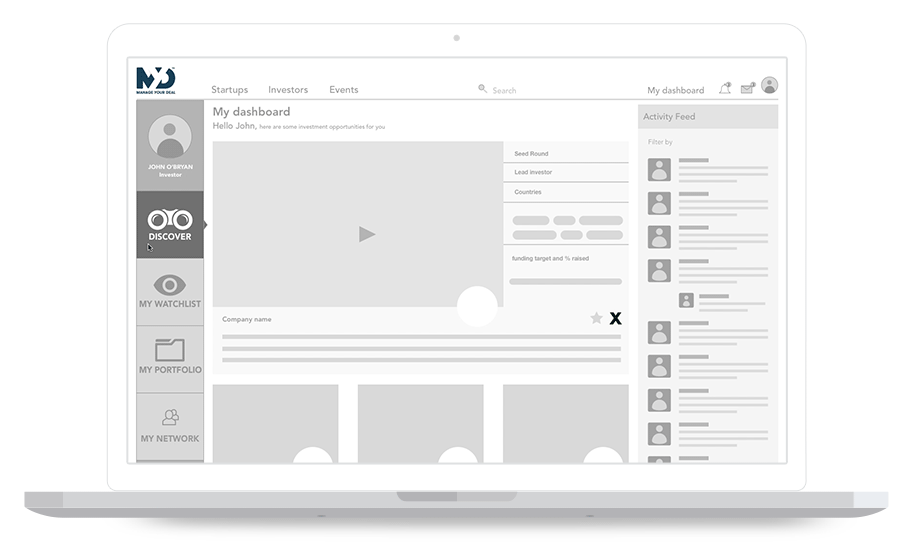 UI & Patterns
Once the architecture and wireframes were approved, I started creating the UI patterns for the dashboard. It was required to keep the original colours, so I decided to add two more in order to create more contrast and highlight items.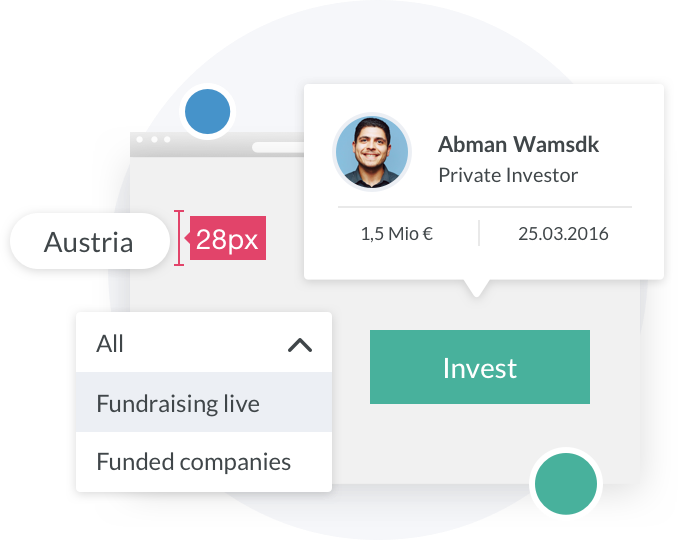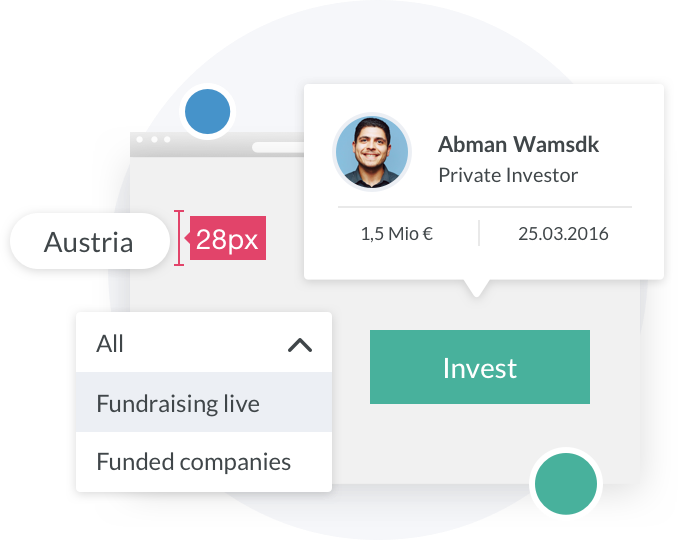 Cards
Dropdowns
CTAs
Chat
Activity stream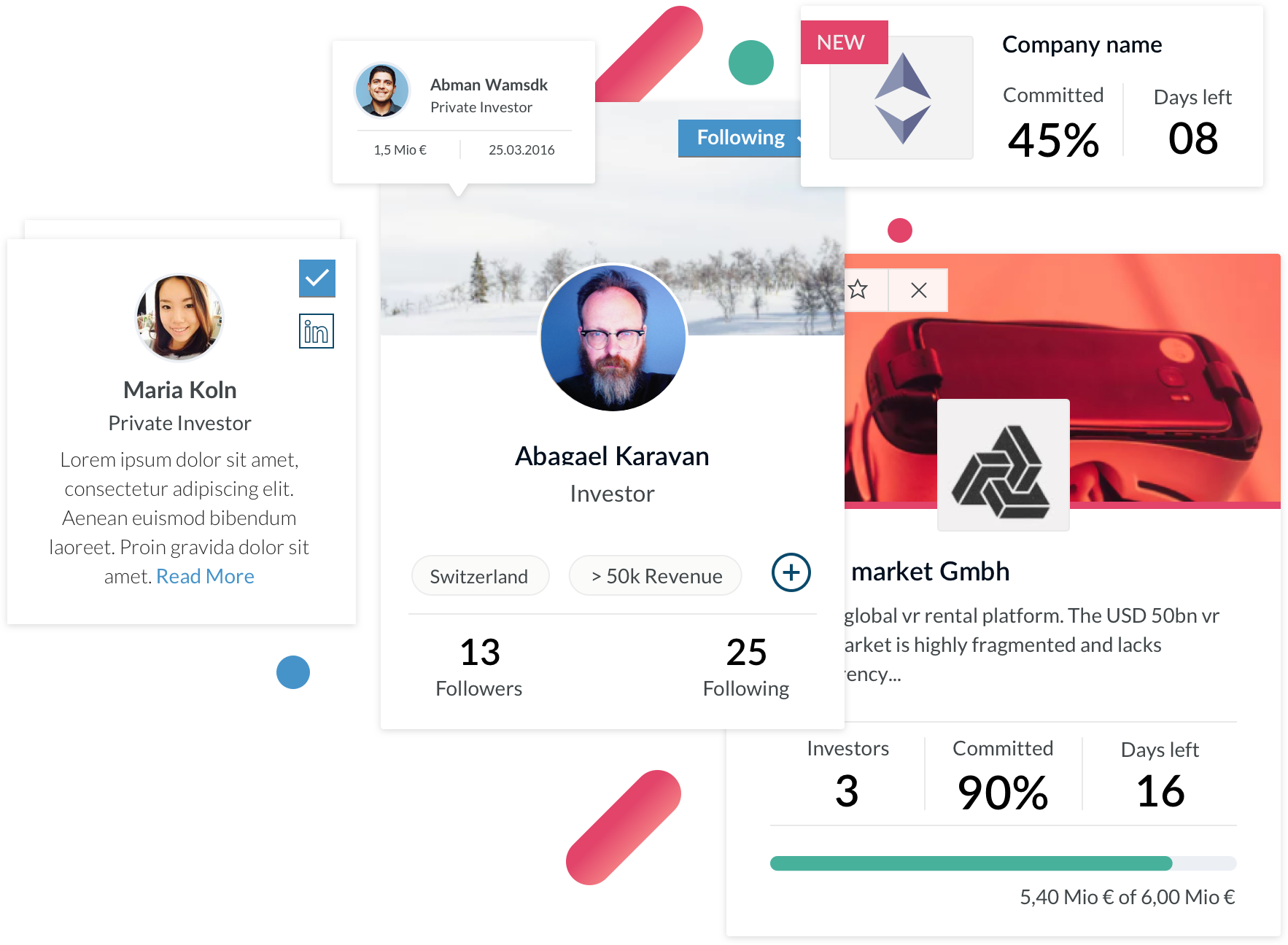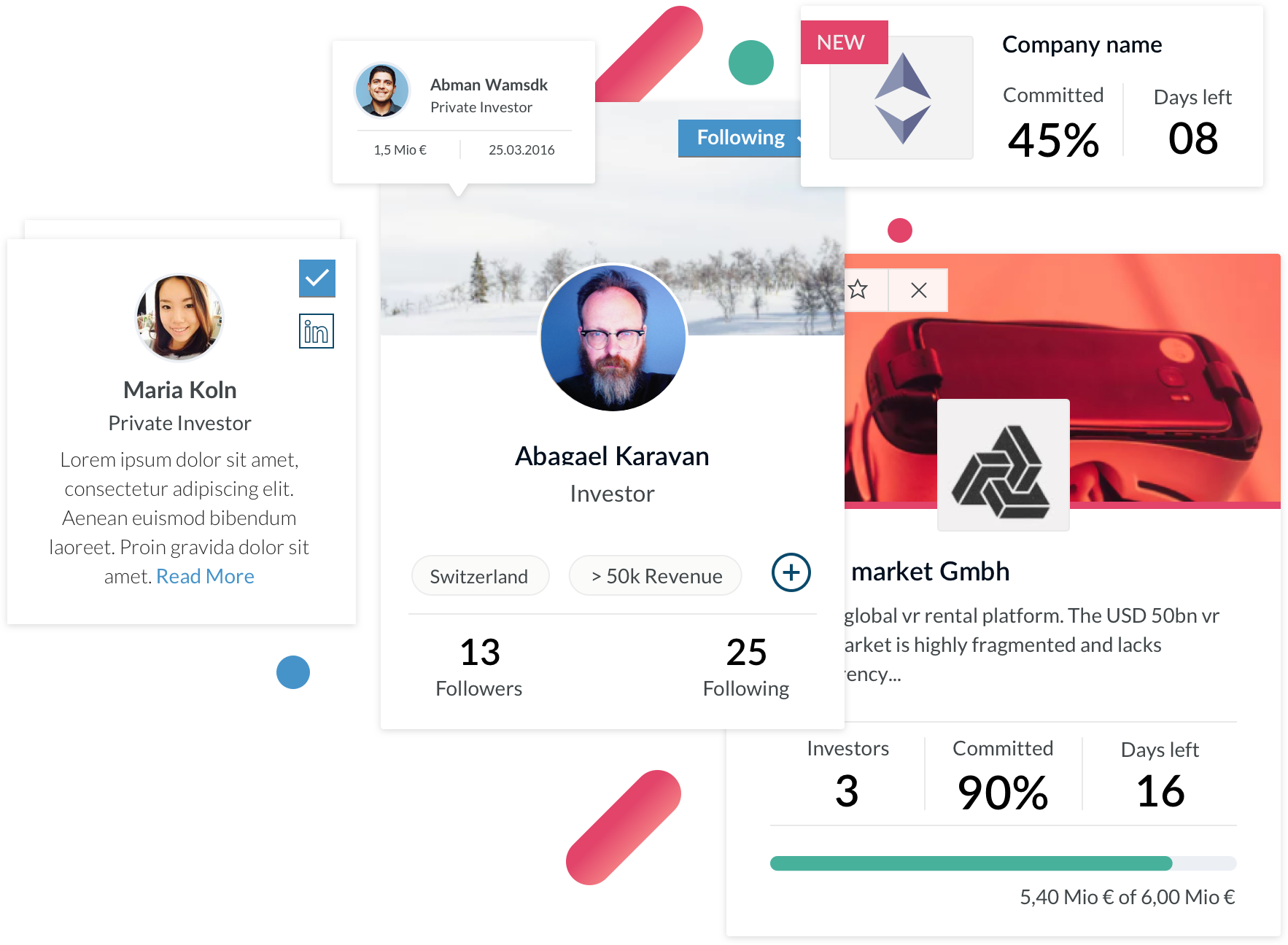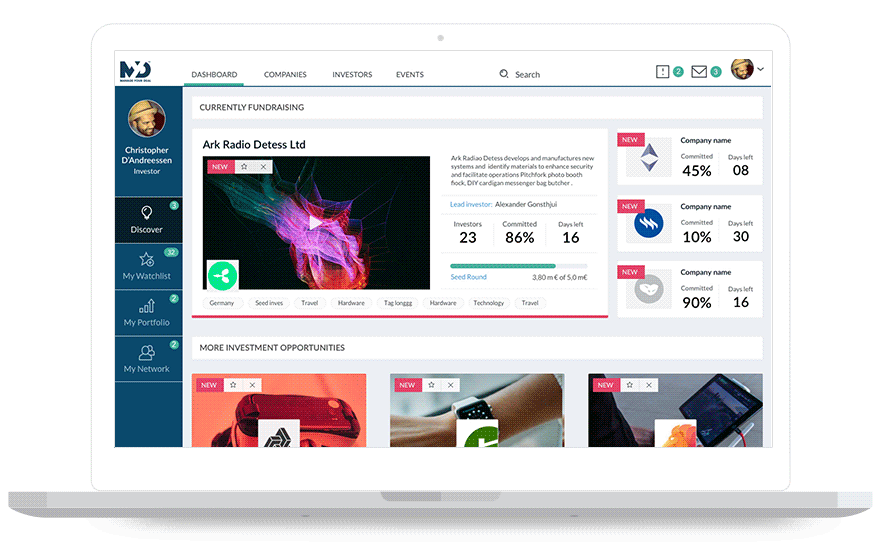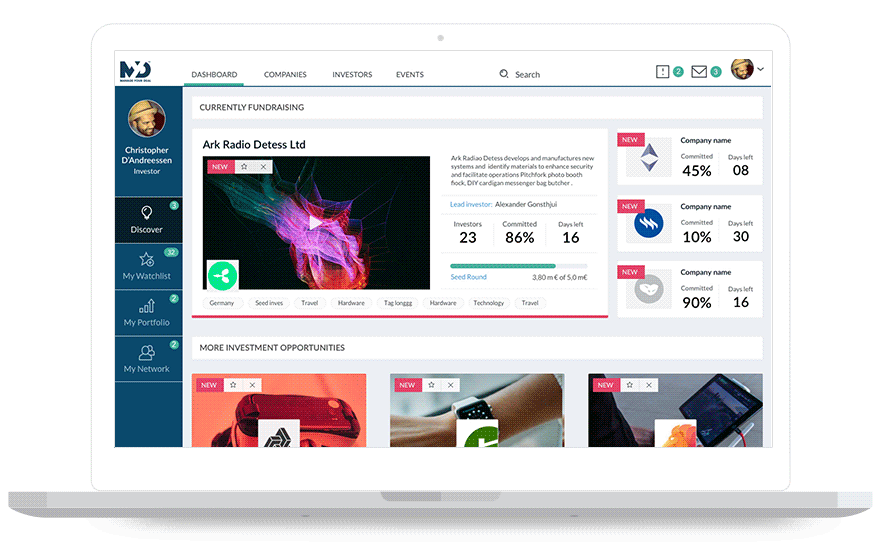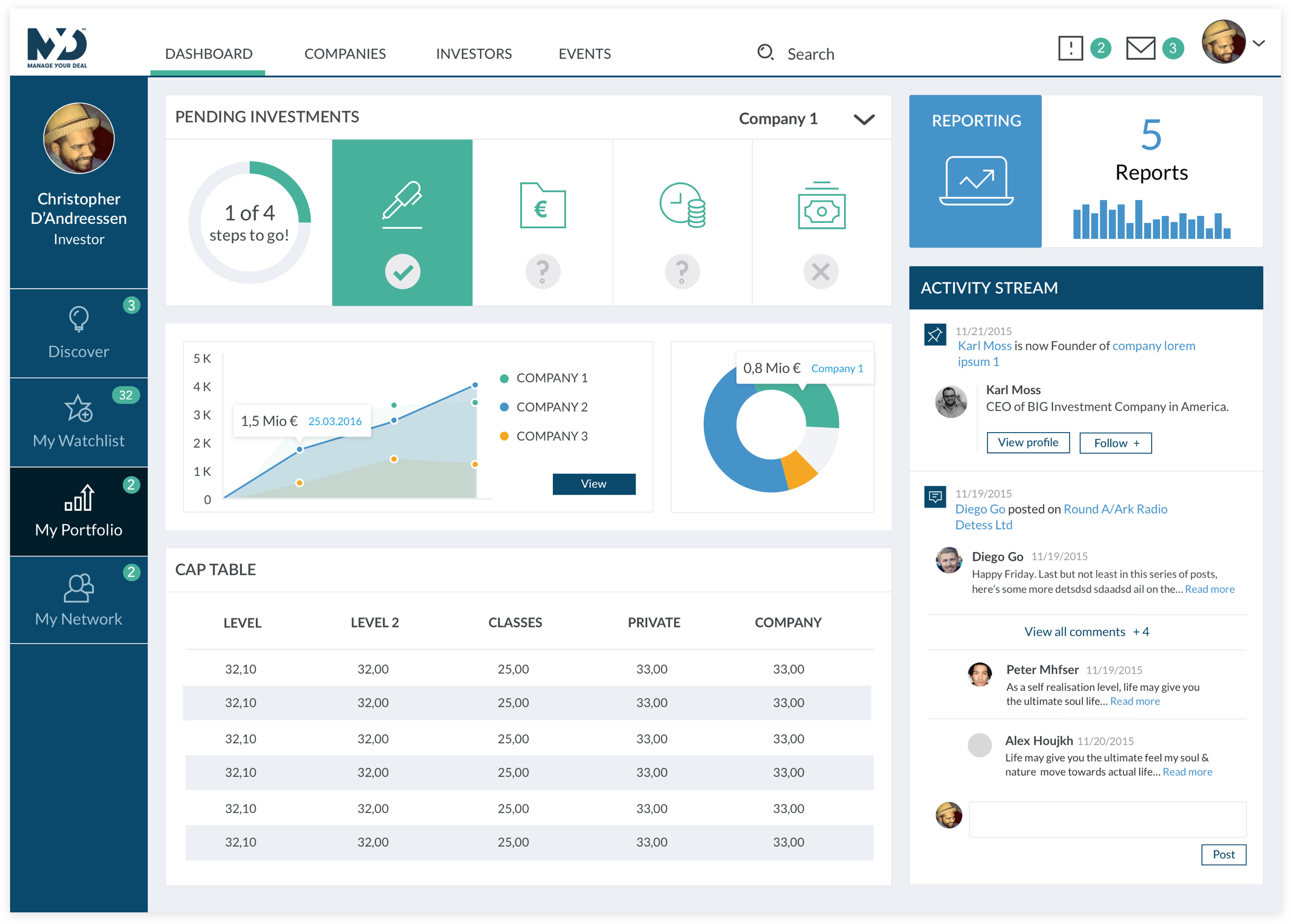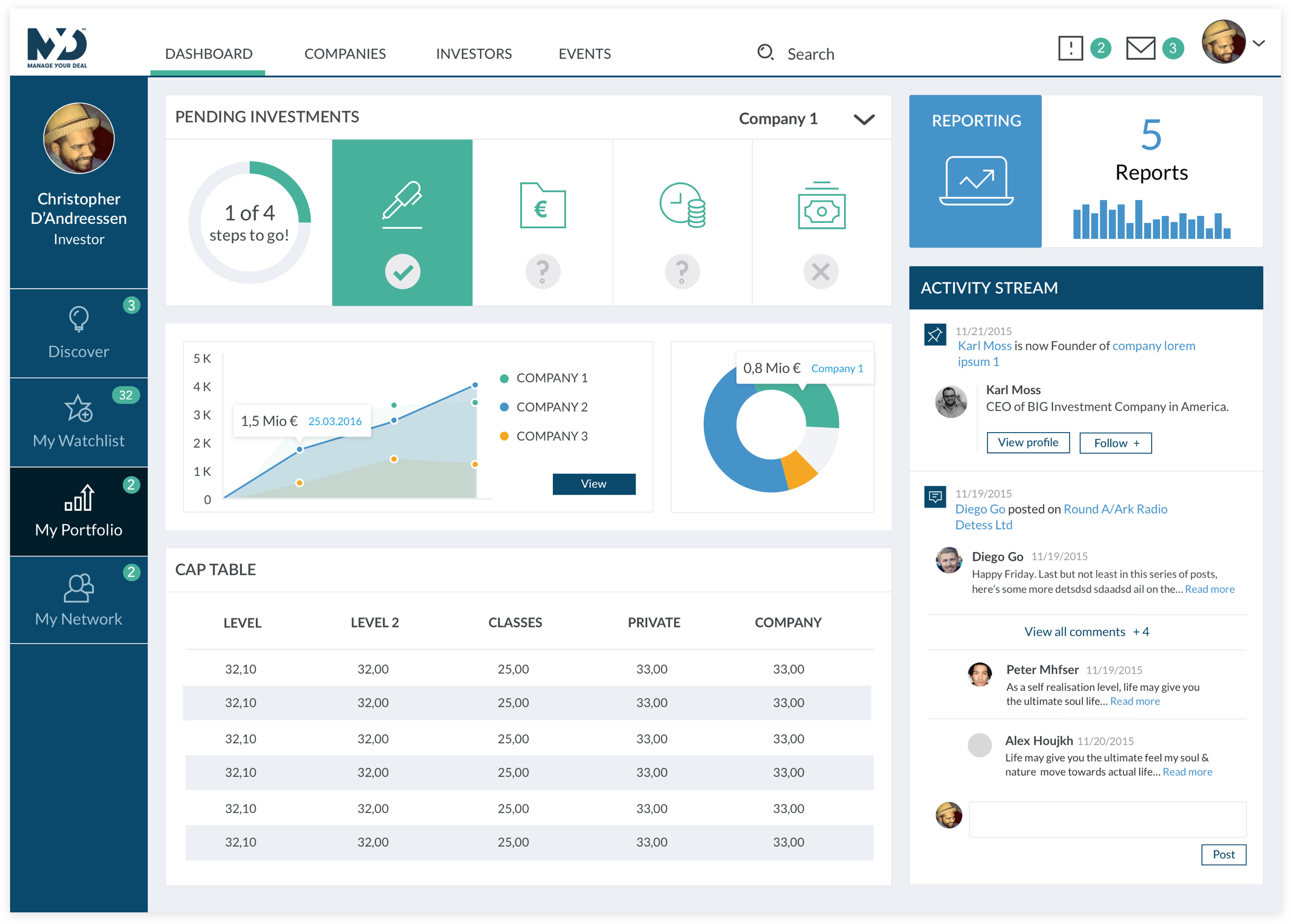 Investment process & company profile